Intelligent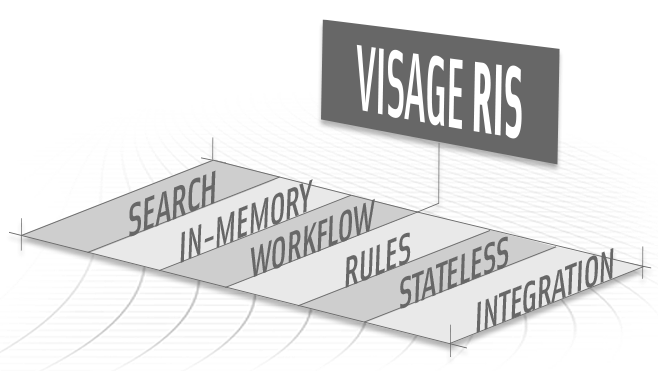 Native intelligence is critical in all aspects of RIS capabilities, and Visage RIS has the smarts to stay one-step-ahead.  Visage RIS includes a powerful rules-engine that is at the heart of Visage RIS, enabling for example, highly tailored rules for the creation of dynamic, user-specific (pre-filtered) reporting worklists that match the user's explicit requirements. Pooling of studies is possible among a single or multiple groups of radiologists (e.g., Neuroradiology studies), as well as unification of studies across multiple locations (and potentially, multiple databases for radiologists and other shared users such as typists). Visage RIS has an intuitive user experience leveraging expected Web paradigms such as hyperlinks and instant reconnect, using the very best 'thin-client' and 'app' technology available over secure https:// connections. Visage RIS also supports customised Dashboards for Radiologists and other key users, as well as Business Intelligence features for practice administrators and executives.
Visage RIS includes the following intelligent capabilities:

 Create explicit rules pertaining to Application, Clinical, Business, Billing, Occupational Health & Safety (OH&S), as well as many more areas. For example, the system enables the ability to impose 'Soft Stop', 'Hard Stop' and 'Proactive' controls on various workflows, midstream to a given user activity. For example, the organisation may impose a 'Hard Stop' workflow control when a patient presents with a 'Pacemaker' (Clinical). Additionally, the organisation may want a 'Proactive' workflow control when a patient with a '3 Region Spine' study presents (Billing).

 Visage RIS includes a Radiologist reporting worklist that provides the flexibility to display 'all' cases, or as granular to display only those cases they need to see.

 Worklists can be based on rules specified for business optimisation, and clinical and referrer preferences.

 Dashboards are available for Radiologist and other key user groups, aggregating key analytics to maximise operational visibility, efficiency and productivity.

 Radiologist tailored Dashboards display in real-time the number of cases reported, to be reported, turnaround times and exceptions.

 Insightful Visage RIS Business Intelligence features include denormalised Reporting Tables and Tableau Visualisations, for example, graphically depicting analytic trends in Revenue Assurance; All Referrers; Referrer (iPad); Outliers; and Time and Motion.

 Visage RIS fully supports second opinion/proxy sign/over-read reporting.

 Visage RIS employs peripheral integration for rapid user signon (e.g., RFID).

 Many alerts are available:  clinical, patient and referrer-driven.
Contact us to learn more about Visage RIS
Thank you for your interest in Visage RIS. Please tell us a little bit about yourself and your organisation, how to best contact you, as well as any other questions you may have. We'll get back to you about Visage RIS, and do our best to answer any questions you may have.