Visage RIS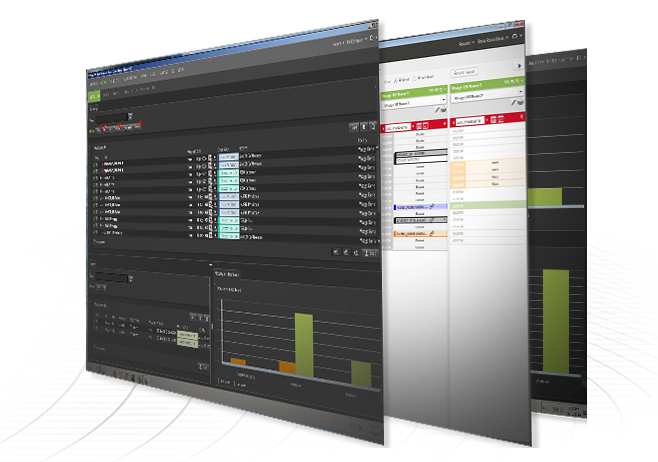 It's time for Imaging 3.0, and Visage RIS is ready to take your imaging organisation into the future. Imaging is becoming more clinically diverse, with deep sub-specialty capabilities and support of the latest imaging modalities propelling care forward. From a business perspective, Imaging continues to scale through regionally distributed business models built for growth and consolidation. Imaging must become increasingly efficient to maintain margins, therefore the importance of analytics and customisable, rules-driven workflow has never been more prominent. Sharing of data internal and external to the organisation is a growing need. And the customers of Imaging, referrers and patients, deserve and demand the most attentive, responsive, focused-care that only the best Imaging IT platforms can support. Imaging organisations that recognize these realities will thrive in Imaging 3.0 and Visage RIS can take you there today.
Visage RIS is a comprehensive, enterprise-class and state-of-the-art radiology information system (RIS). The Visage RIS architecture leverages modern, open-source, standard-based technology such as: RESTful Web Services, stateless URL connectivity, integrated workflow engine, powerful rules engine, PostgreSQL database and CalDAV scheduling. As an enterprise-class RIS, Visage RIS includes the following expected capabilities: Patient Registration; Billing (e.g., Private, DVA, TAC, HIC Online, Bulk-billing and Eclipse); Scheduling; Typing; HL7 Integration; Financial Reporting; PACS Integration; Digital Dictation and Voice Recognition Integration.
Visage RIS delivers the following core system attributes:

 Flexible – Visage RIS uses an open source workflow engine that enables your organization to customize workflow to your explicit needs for today, and adapt as your needs change over time, without major software disruption. For instance, refined workflow to optimize outpatient and custom workflows (e.g., a worklist for Porters).

 Intelligent – A powerful rules-engine is at the heart of Visage RIS, enabling for example, highly tailored rules for the creation of dynamic, user-specific (pre-filtered) reporting worklists that match the user's explicit requirements.

 Scalable – Visage RIS has been architected to support community-based Imaging organisations scaling up to the world's most sophisticated, largest Imaging organisations, performing millions of annual exams, across hundreds of geographically dispersed locations.

 Fast – Visage RIS uses rapid indexing, leveraging Web-like search technology. Even with the largest databases, Visage RIS responds quickly, again and again.  And since Visage RIS supports both PC and Mac clients, and uses the latest in standards-based, rich-Internet application design, your users will have an intuitive usability experience enabling rapid system adoption.
Contact us to learn more about Visage RIS
Thank you for your interest in Visage RIS. Please tell us a little bit about yourself and your organisation, how to best contact you, as well as any other questions you may have. We'll get back to you about Visage RIS, and do our best to answer any questions you may have.